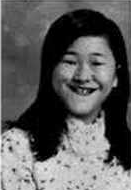 Cissy is the class tattletale who likes to tell on the other students. In field trip episodes, she wears her girl scout uniform, in which she is from troop number 666. She is voiced by C.J. Arabia.
Ad blocker interference detected!
Wikia is a free-to-use site that makes money from advertising. We have a modified experience for viewers using ad blockers

Wikia is not accessible if you've made further modifications. Remove the custom ad blocker rule(s) and the page will load as expected.